Discover our wide range of English and Spanish courses developed in Spain for teenagers, adults and anyone who wants to learn a language while having fun.
Spanish2Enjoy has a local coordinator whose role is to ensure the perfect development of the programme and maintain a fluid and constant relationship with the students and the host families. There is an emergency number available 24 hours a day, 7 days a week. 
For over 20 years, we have been organizing language programmes in Spain. Our specialized staff are licensed, highly dedicated, caring and share their resources, enthusiasm and passion with our students.
Over the years, Spanish2Enjoy has achieved in each and every one of their programmes high levels of achievement and outstanding satisfaction thath enabled participants to live an enriching and unforgettable personal experience.
We offer a fantastic programme of Cultural Activities and Excursions to engage students in the rich culture of Spain. All activities are supervised by a member of Spanish2Enjoy.
Accommodation options include homestay, residence  and self-catered apartments. All kind of accommodations are inspected by own staff.
All of our programmes include:
Progress reports while the programme is running

emergency phone numbre 24h/356 days

Supervised accomodation by our staff
Our specialists are at the heart of SpanishsEnjoy. They have supervised everything perfectly so you can enjoy your stay in Spain.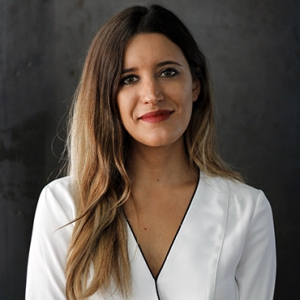 Andrea Gallego
Inbound Programme Manager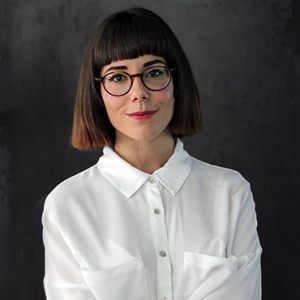 Andrea Lupión
Inbound Programme Manager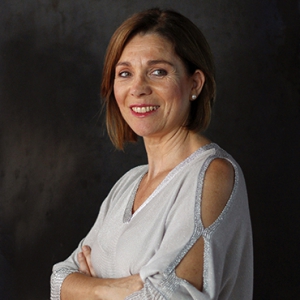 Laura March
Managing Director
MEMBER OF A FAMILY GROUP COMPANY
We are proud to take part of a family group company. All together we work to offer the best experience to our students.
Valencia can be a city of clichés: the light, the moon, the gun-powder, the paella, the flowers, the Fallas… Why don't you come?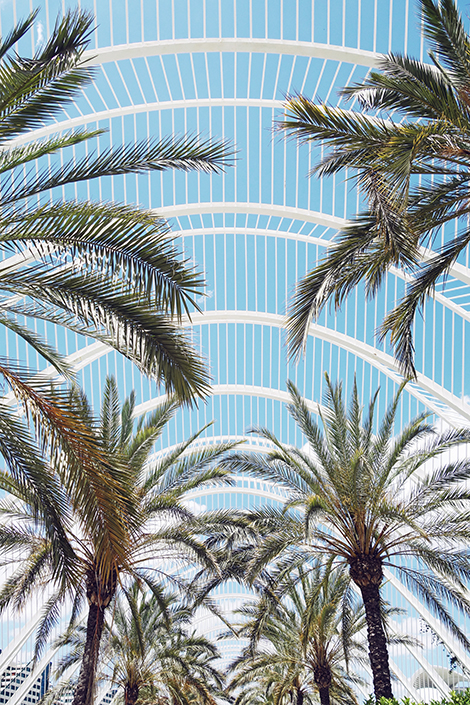 Valencia can be a city of clichés: the light, the moon, the gun-powder, the paella, the flowers, the "Fallas Festival"… they are keys which attempt to explain what words cannot. It is necessary to visit and get to know Valencia to verify that centenary traditions live together with modernity; that sea and city are compatible; that the green colour of farms can be kept together with a modern urban scheme; that Valencia is unique at night and during the day. But the capital of the river Turia is more than that.
In addition to the innumerable attractions of the city, there are now a series of classy new developments such as the Ciudad de las Artes y las Ciencias (City of Arts and Sciences) and the Museo Príncipe Felipe (Prince Philip Museum) which are all linked to culture.
Valencia really has it all, and will continue modernising and decorating its impressive surroundings.
In addition to this, Valencia is also universally known for its Mediterranian climate and its urban and popular beaches: Malvarrosa, Cabañal and Las Arenas. The beach itself has full facilities in addition to the wide range of bars, restaurants and leisure activities which transform the area into a hub of activity 24 hours a day in the summer months.
To the south lies Pinedo, a quiet beach leading onto the beautiful, fine sand beaches of El Saler and Devesa, sheltered from westerly winds by a strip of sand dunes and pine trees. They also have the great advantage of being situated in the Albufera Nature Reserve, one of the finest natural settings along this coastline. Besides swimming and sunbathing, the beaches of Valencia boast a wide variety of activities.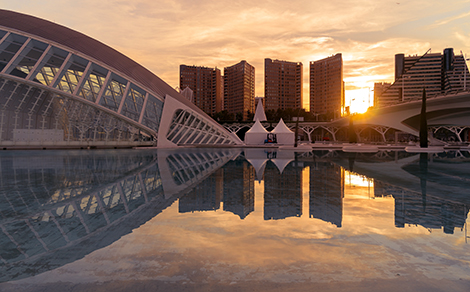 Typical Valencian weather patterns include hot summers, mild winters, little rain and tons of delightfully sunny days!
In fact, Valencia spends about 2.600 hours basking in bright Mediterranean sunshine each year. Temperatures go from 7ºC to 20ºC in autumn-winter and from 20ºC to 30ºC in spring and summer.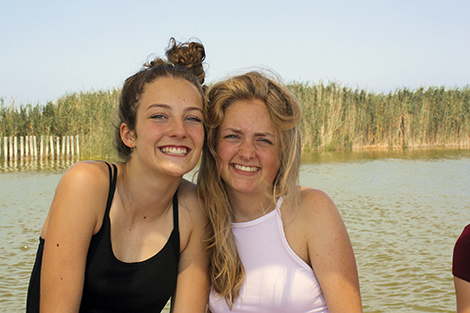 Valencia is a city of contrasts: Sea & Mountain, tradition & innovation, party & culture… This is one of the secrets that makes the Region of Valencia a point of reference in global tourism, as well as it being the perfect place to learn Spanish.
Reasons to come to Valencia:
The third largest metropolis in Spain. With more than 1.000.000 inhabitants, Valencia offers its visitors unlimited kinds of services and tourist attractions.
Privileged location and exceptional climate. Seated in the centre of the Mediterranean coastline, Valencia is also equidistant to the two main cities in Spain, Madrid and Barcelona. With an average annual temperature of 22ºC (71º F), it is possible to enjoy sunny days at its beautiful beaches all year round.
A welcoming population. Valencian people are well-known for their open character as well as for giving a warm reception to tourists. They are strongly proud of their main festivity, Las Fallas, which they love to share with visitors.
Home of Major Events. The city has a leader position in hosting many international sports competitions, such as Valencia Tennis Open 500, the America's Cup and F1 Grand Prix of Europe.
Combination of historic background and modernity. Valencia is a perfect combination of ancient constructions, with medieval castles and fortifications, and the most avant-garde XXIst century buildings, mainly represented at the emblematic Sciences & Arts City of Valencia.